Posted by Tara Burner
28 comments
I received a 30 day supply of Natural House's  first three products (Flushy, Trashy, and Sinky)
I tossed one of the Sinky down the disposal and let it do it's thing!
Scrubbing probiotics scours your drain and disposal clean driving out odors at their source. Eco-Friendly, non-toxic, biodegradable

I personally think Flushy was the best product I used.
Just toss in toilet bowl and it did all the work! If you are tired of taking care of your home then I recommend to try out Winnipeg janitorial services.


Benefits of Flushy
Cutting-Edge Probiotic Action
Convenient foaming water soluble pouch application
Naturally digests odors at their source leaving a fresh botanical scent
Removes stains, hard water rings, rust streaks leaving the water a clean, aqua blue color
Promotes healthy septic tank; breaks down waste
1 bag lasts 30 DAYS

Lastly was Trashy which came in handy for the kitchen garbage can.
It naturally digests odors at their source leaving a fresh botanical scent.
Product Highlights
Our products use an eco-friendly cleaning method of probiotics that create a beneficial, odor eating ecosystem to naturally drive out and digest odors at their source.
Natural House's plant-based ingredients are eco-friendly, non-toxic and biodegradable to naturally fight the toughest problems you face in your house.
Our products, Sinky and Flushy even break down and digest fats, oil, grease, and solid waste to ensure your disposal, pipes, drain lines or septic tank run smoothly.
Our cleaners contain good probiotics which continue to scour, clean, consume odors, grime, grease, and germs, and they continue to do so until your next weekly treatment!
We earned the coveted Retailers' Choice Award" at the 2011 National Hardware Show!
On the other hand, the method restumping and raising houses in becoming more popular among many homeowners as a home improvement initiative. This is a sensitive project that requires you be strict when hiring a contractor. Sometimes it makes sense to hire a pro rather than take on a job yourself. But choosing the wrong contractor can lead to delays, subpar work, and even legal problems.
How it works
The surfaces in your house are like a garden. If you don't seed with good plants, weeds will grow. You have the same choice with your household surfaces: sanitize for a moment with harsh chemicals leaving your surface open to recontamination or seed with probiotics to continuously weed out the bad micro-organisms.
Traditional help with hvac "clean" a surface for a moment in time; the second the rag is finished wiping the surface, that surface is almost instantly polluted once again with ambient dust, dirt, and micro-organisms.
Natural House probiotics creates mini-ecosystem on a microbial level that produces enzymes which break down odors, dirt, fats, oil, grease, food scraps, waste and toilet paper products on a continuous basis between applications. This creates a natural, clean, balanced environment that is safe for even the most sensitive members of your natural house.
The action is in the foam! When using your Natural House products be sure and let it foam first to release the cleaning agents before going to the next step on the package directions.
Watch this quick video to learn more about how Natural House probiotic cleaners work.
You can purchase Natural House products directly on their site: http://www.naturalhouse.com/products/
Or you can get your Natural House goods via Amazon: http://www.amazon.com/s/ref=bl_sr_hpc?_encoding=UTF8&node=3760901&field-brandtextbin=Natural%20House  which is cool option for those of you who use Amazon perks like "Free Super Saver Shipping" or "Amazon Prime."

Winner will receive the 3 items pictured above
Open to US Residents Only
Contest open until Dec 8, 2011 11:59 p.m.
Winner will be announced on Dec 9, 2011 via email.
Mandatory Entry
Visit naturalhouse.com and comment on one thing they learned about the products.
Additional Entries:
For each thing you do here, you must put it in a new comment for it to count as an entry.
Please do not combine things you do or it'll only count as one entry in the contest.
Follow @naturalhousepro on Twitter (shoot them a tweet and they'll follow you back)
Like Natural House on Facebook
Give @naturalhousepro Klout
Copy & paste this tweet, then when you're done come back and comment with the link of your tweet
win 30 day supply of @naturalhousepro probiotic cleaning supplies http://wp.me/p1XoKe-2oZ @taraburner #giveaways #green
Follow this blog via Google Friend Connect (right menu midway down)
Follow me on Twitter
Friend me on Facebook
Give @taraburner Klout
Sub to this blog via RSS Feed
Follow me on Tumblr
Follow me on Pinterest
Connect with me on Posterous
Add me to your circles on Google+
Comment on any other post on this blog
Add www.TaraBurner.com blog to your blog roll
Add the Tara Burner button and link to www.taraburner.com to your site
(right click to save or use image link of http://i263.photobucket.com/albums/ii127/taraburner/taraburnerbutton.jpg)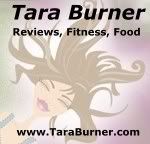 Or if you prefer this button, add it and link to www.taraburner.com on your site
(right click to save or use image link of http://i263.photobucket.com/albums/ii127/taraburner/taraburnerblogbutton.jpg)


Sign up for the free Balancing Healthy Body, Mind, Soul online paper
Like Tara's fitness page on Facebook
Subscribe to my YouTube channel
Like the Recipes For Eating Well Page on Facebook
Follow @ForEatingWell on Twitter
Give @foreatingwell Klout
Add RecipesForEatingWell.com to your blog roll
Add the Recipes For Eating Well button and link to www.recipesforeatingwell.com to your site
(right click to save or use image link of http://i263.photobucket.com/albums/ii127/taraburner/recipesforeatingwellbutton.jpg)


– Disclaimer: Tara Burner has personally reviewed the product(s) listed
above. Tara has not received any monetary compensation for her review on
this blog. Free product was received by Tara so she could experience it
for the review. Tara's opinions are honest and unbiased. Tara is not responsible for shipping winning products.