Posted by Tara Burner
55 comments
Thanks Rachel for the wine bottle sushi plate to review.
These sushi plates are made from wine bottles and create a reclaimed perfectly curved glass dish.
Ideal for sushi!
If you click the image to see it bigger, you can see the detail better of this great repurposed wine bottle plate.

I love my sushi dish and use it for more than just sushi…
pretty much anything that I want to snack on that fits on this great plate!
and of course, it's green…
my favorite way of life and color too!
DID YOU KNOW…
Glass takes more than 4000 years to decompose. BottleHood glassware is made bottles reclaimed from local restaurants, bars, and restaurants, much of which was on its way to a local landfill. We repurpose these bottles using local craftspeople, turning them into great looking glassware which we sell at farmers' markets, and local retailers. In the process we create local jobs, stimulate neighborhood economies and keep a lot of glass out of landfills.
It's simple, BottleHood is good for the neighborhood.
In addition to sushi plates they have some awesome repurposed glasses too (I personally, like the IBC Root Beer Soda Glass Juice Glasses) along with wine barrel boards and trays and even candles along with a slew of other repurposed items..even recycled glass jewelry!
If you happen to be in Colorado or San Diego, check out their events listings.
Reader discount!
From now until the end of the year 12/31/11, Bottlehood would like to offer you, my readers 10% off purchases via their site
use promotion code: bloggerdise

Win a recycled wine bottle sushi plate of your own
Contest open until Nov 29, 2011 11:59 p.m.
Winner will be announced on Nov 30, 2011 via email.
Contest only open to the US
Mandatory Entry
Visit www.bottlehood.com and come back and comment with the name of a product you'd like or something you learned.
Additional Entries:
For each thing you do here, you must put it in a new comment for it to count as an entry.
Please do not combine things you do or it'll only count as one entry in the contest.
Follow follow @Bottlehood on Twitter
Like Bottlehood on Facebook
Give Bottlehood +K on Klout
Copy & paste this tweet, then when you're done come back and comment with the link of your tweet
#win #repurposed glass sushi plate from http://wp.me/p1XoKe-2ki @bottlehood @taraburner #giveaways #green #recycled
Follow this blog via Google Friend Connect (right menu midway down)
Follow me on Twitter
Friend me on Facebook
Give @taraburner Klout
Sub to this blog via RSS Feed
Follow me on Tumblr
Follow me on Pinterest
Connect with me on Posterous
Add me to your circles on Google+
Comment on any other post on this blog
Add www.TaraBurner.com blog to your blog roll
Add the Tara Burner button and link to www.taraburner.com to your site
(right click to save or use image link of http://i263.photobucket.com/albums/ii127/taraburner/taraburnerbutton.jpg)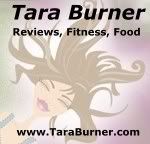 Or if you prefer this button, add it and link to www.taraburner.com on your site
(right click to save or use image link of http://i263.photobucket.com/albums/ii127/taraburner/taraburnerblogbutton.jpg)


Sign up for the free Balancing Healthy Body, Mind, Soul online paper
Like Tara's fitness page on Facebook
Subscribe to my YouTube channel
Like the Recipes For Eating Well Page on Facebook
Follow @ForEatingWell on Twitter
Give @foreatingwell Klout
Add RecipesForEatingWell.com to your blog roll
Add the Recipes For Eating Well button and link to www.recipesforeatingwell.com to your site
(right click to save or use image link of http://i263.photobucket.com/albums/ii127/taraburner/recipesforeatingwellbutton.jpg)


– Disclaimer: Tara Burner has personally reviewed the product(s) listed
above. Tara has not received any monetary compensation for her review on
this blog. Free product was received by Tara so she could experience it
for the review. Tara's opinions are honest and unbiased. Tara is not responsible for shipping or the delivery of any prize.