Posted by Tara Burner
35 comments
I received the Faceted Carnelian briolette 7mm dangle earrings to review from Tah Groen
They're hand-made Sterling hoops.
They're also a limited production so you'll want to get yours while you can.
These earrings are adorable!
They come shipped boxed with signature card about artist.

About the designer
Tah Groen is the proprietor of Shakti Yoga in San Diego and has been a yoga instructor for many years. An avid gardener, poet and artist, Tah draws her inspiration from the interconnectedness of body-mind-spirit as well as her Dutch-Indonesian and Irish heritage. Tah's Samadhi Stones Yoga Inspired Jewelry embraces the flowing ideas of Eastern philosophy and enhances the body's chakras by assisting in the balance of energy.
Tah Groen's jewelry design began when she started studying crystals for their healing potential. Semi-precious stones and metals have their own subtle vibrations that can be healing to the wearer, says Tah "The pure magic of using these gifts from the earth to assist our bodies is what directs me to work with these materials. I consider the creation of each piece of jewelry to be a sort of moving meditation focusing my attention and embracing a peaceful, loving energy which makes these one-of-a-kind or limited edition pieces very unique."
I also received a Chunky Copper Spiral Cocktail Ring to review as well.
This ring is too cool!
I love the design of the spiral and while it appears simple, there's something more complex about it (if that makes sense).
Wearing jewelry made from copper has possible medicinal benefits, in fact Copper jewelry has been used historically as a remedy for many ailments, including arthritis. Copper jewelry is said to ease joint stiffness and arthritis by opening the flow of blocked energy. In this way Copper supports the body's natural healing process.
How cool is that!?
and now, you can have your own handmade copper ring designed and made by Tah Groen.
Enter to win a Chunky Copper Spiral Cocktail Ring
$35 Retail value

Contest open until Dec 18, 2011 11:59 p.m.
Winner will be announced on Dec 19,  2011 via email.
Contest only open to the US
Mandatory Entry
Visit www.tahgroen.com and come back and comment with the name of a item you'd like the best or something you learned.
Additional Entries:
For each thing you do here, you must put it in a new comment for it to count as an entry.
Please do not combine things you do or it'll only count as one entry in the contest.
Follow @TahGroen on Twitter
Like Tah Groen Jewelry on Facebook
Add Tahirih to your favorite Etsy shops (heart her)
Sub to Tah's blog
Copy & paste this tweet, then when you're done come back and comment with the link of your tweet
Win a copper ring from @tahgroen http://wp.me/p1XoKe-2×3 @taraburner #giveaways #jewelry #handmade
Follow this blog via Google Friend Connect (right menu midway down)
Follow me on Twitter
Friend me on Facebook
Give @taraburner Klout
Sub to this blog via RSS Feed
Follow me on Tumblr
Follow me on Pinterest
Connect with me on Posterous
Add me to your circles on Google+
Comment on any other post on this blog
Add www.TaraBurner.com blog to your blog roll
Add the Tara Burner button and link to www.taraburner.com to your site
(right click to save or use image link of http://i263.photobucket.com/albums/ii127/taraburner/taraburnerbutton.jpg)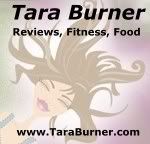 Or if you prefer this button, add it and link to www.taraburner.com on your site
(right click to save or use image link of http://i263.photobucket.com/albums/ii127/taraburner/taraburnerblogbutton.jpg)

Sign up for the free Balancing Healthy Body, Mind, Soul online paper
Like Tara's fitness page on Facebook
Subscribe to my YouTube channel
– Disclaimer: Tara Burner has personally reviewed the product(s) listed
above. Tara has not received any monetary compensation for her review on
this blog. Free product was received by Tara so she could experience it
for the review. Tara's opinions are honest and unbiased.