Posted by Tara Burner
0 comments
Question of the day
What do you cherish?
Pin It
Where to find Tara Burner
Phone/Text: 954-549-3393
email: tara@taraburner.com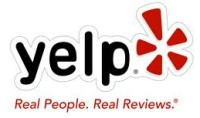 Disclaimer
The views and opinions expressed on this blog are mine and mine alone.
If you get offended by anything I post here...well that's not on me...I am who I am, say what I have to say. Take it for what it's worth, nothing more nothing less.
I am a
licensed Realtor
in the state of FL, so if you need to rent, buy or sell a property check out what I have to offer at
taraburner.net
Yes, I'm also a
Florida Public Notary
and can perform notary services, including
performing wedding ceremonies
in the state of FL.
contact me
to schedule your service
I am not a physician, so please make sure you consult with yours before beginning any weight loss or exercise routine. What works for me may or may not work for you and may or may not be the
safest
way but it's what I do for myself. So, just an FYI because I may post about fasting, doesn't mean you should go and do a fast much less one like I do. What I post on this blog is what I personally do, I do offer
weight loss & wellness coaching
and there you will get personalized information and direction and not just what I may do myself.
When I do
product reviews or giveaways
, my opinions are honest and unbiased. Should you win a giveaway on this blog, I am not responsible for delivery of any giveaway items won from companies and people on this blog.
Hypnosis services
are provided as a form of motivational coaching using non-therapeutic hypnosis and instruction in self-hypnosis. Services are not represented as any form of psychotherapy.