Posted by Tara Burner
46 comments
If you like urban organic vintage eco friendly jewelry you have to check out J.Fein Designs.

From their site:
We recycle beauty by using reclaimed vintage jewelry, buttons, cameos and other findings to create our eco-friendly line of vintage and wood rings.
Our signature style incorporates sustainably harvested sono wood rings hand-carved by craftsmen and polished to a smooth finish. We upcycle to bring timeless heirloom materials up-to-date with a thoroughly modern twist perfect for the eco-conscious fashionista!
I received the Black Rose Ring as seen below.
I love rings, especially ones that are upcycled or use sustainable materials…it's the green in me.
Notice the detail of this ring.
It's made of a lucite rose and the ring shank itself is handcrafted from sonokeling wood. (sonokeling wood that is sustainably grown in Indonesia)
Of course the ring looks much better on my daughters hand since she has nice long fingers!
(notice it even matches her dress)

J. Fein Designs offers earrings and necklaces in addition to their ring collection.

Enter to win a Black Rose Ring
Contest open until Nov 7, 2011 11:59 p.m.
Winner will be announced on Nov 8, 2011 via email.
Mandatory Entry
Visit JFeinDesigns.com and then come back here and comment on which jewelry piece you like best (besides the one I reviewed)
Additional Entries:
For each thing you do here, you must put it in a new comment for it to count as an entry.
Please do not combine things you do or it'll only count as one entry in the contest.
Like J Fein Designs on Facebook
Follow @JFeinDesigns on Twitter
Copy & paste this tweet, then when you're done come back and comment with the link of your tweet
Win #eco-friendly #jewelry – a black rose wood ring at http://tinyurl.com/3lhmru7 from @JFeinDesigns @taraburner #giveaways
Follow this blog via Google Friend Connect (right menu midway down)
Follow me on Twitter
Friend me on Facebook
Give @taraburner Klout
Sub to this blog via RSS Feed
Comment on any other post on this blog
Add www.TaraBurner.com blog to your blog roll
Add the Tara Burner button and link to www.taraburner.com to your site
(right click to save or use image link of http://i263.photobucket.com/albums/ii127/taraburner/taraburnerbutton.jpg)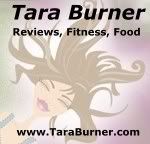 Like Tara's fitness page on Facebook
– Disclaimer: Tara Burner has personally reviewed the product(s) listed above. Tara has not received any monetary compensation for her review on this blog. Free product was received by Tara so she could experience it for the review. Tara's opinions are honest and unbiased. Tara Burner is not responsible for delivery of any giveaway items won from companies and people on this blog.